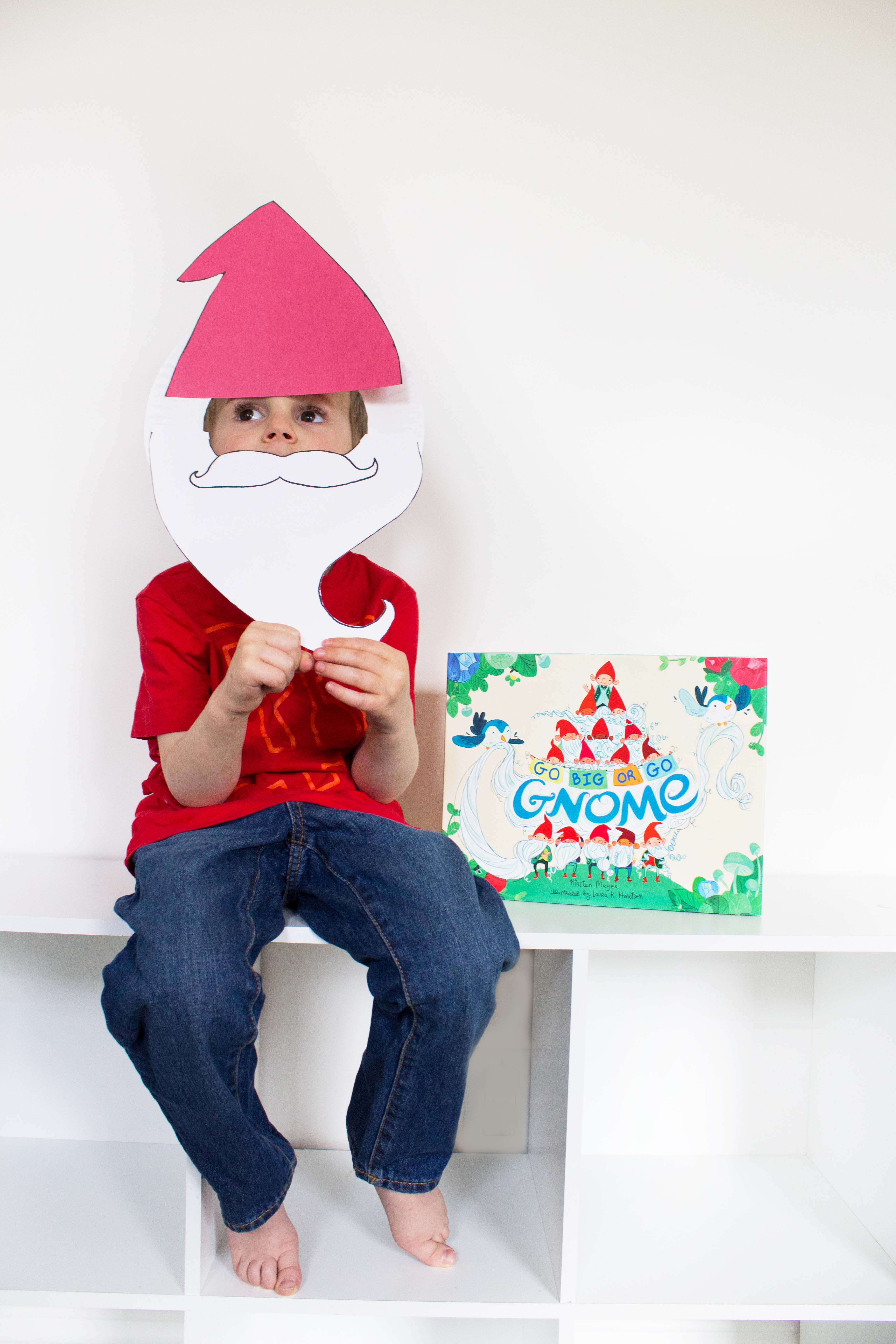 "Go Big or Go Gnome" by Kirsten Mayer and Laura K. Horton
A beard is a gnome's pride and joy, of course!  However, one little gnome named Al always feels incredibly left out because he just can't seem to grow one.  At all!  To make it worse, every year the gnome village celebrates the wondrous-ness of beards with a Beards International Gnome-athalon (B.I.G.) Celebration where everyone enters their heart to win various prizes.
Poor Al wants to participate, but if feeling like he will be left out again.  A loyal friend helps him make some fake beards to enter into the contest, but he keeps getting caught.  Eventually, Al learns that he doesn't need a beard to fit in, or even to participate in B.I.G.  He just needs to utilize his plant-trimming talents in a new way.  Can you guess what that might be?  The illustrations and text in this book are simply darling (Seriously, the gnome world they created is one I would love to visit!) and will have you cheering for dear Al from start to finish.
Click here to purchase "Go Big or Go Gnome"

DIY Gnome Mask with Beard
I thought that it was so much fun to see the beards that Al and his friend created in the book.  They were heaping with creativity and brought smiles to our faces.  So, naturally, after reading this book kiddos may want to make a gnome beard of their own!  That is why I created this DIY gnome mask complete with gnome hat and beard.  Older children may have fun creating their own beard template with innovative beard twists and shapes, however for younger children I am sharing a template below that is free for your personal use.  Enjoy it with your little gnomes!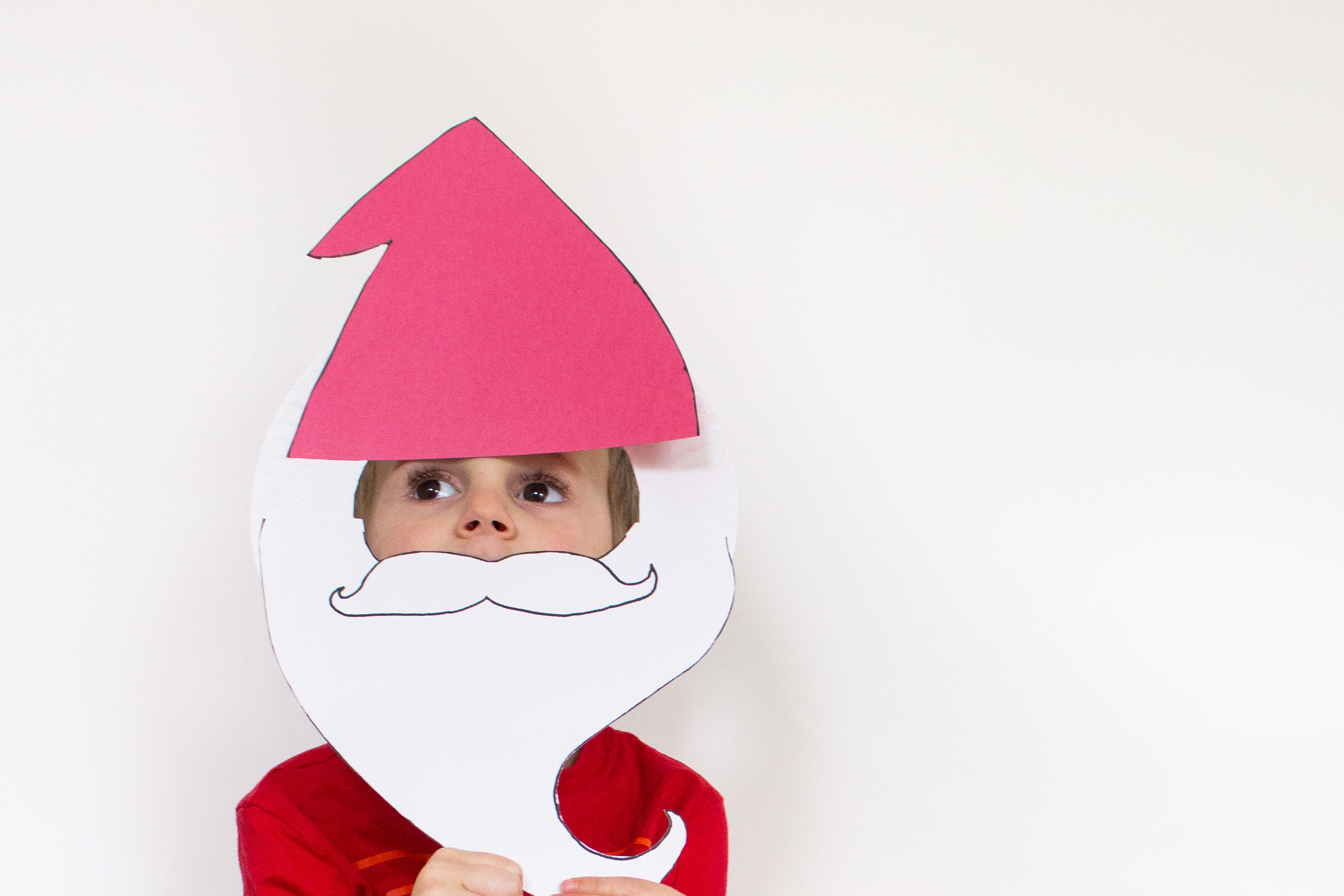 Supplies:
standard white paper plate
jumbo wooden craft stick
glue stick
scissors
clear packing tape
Process: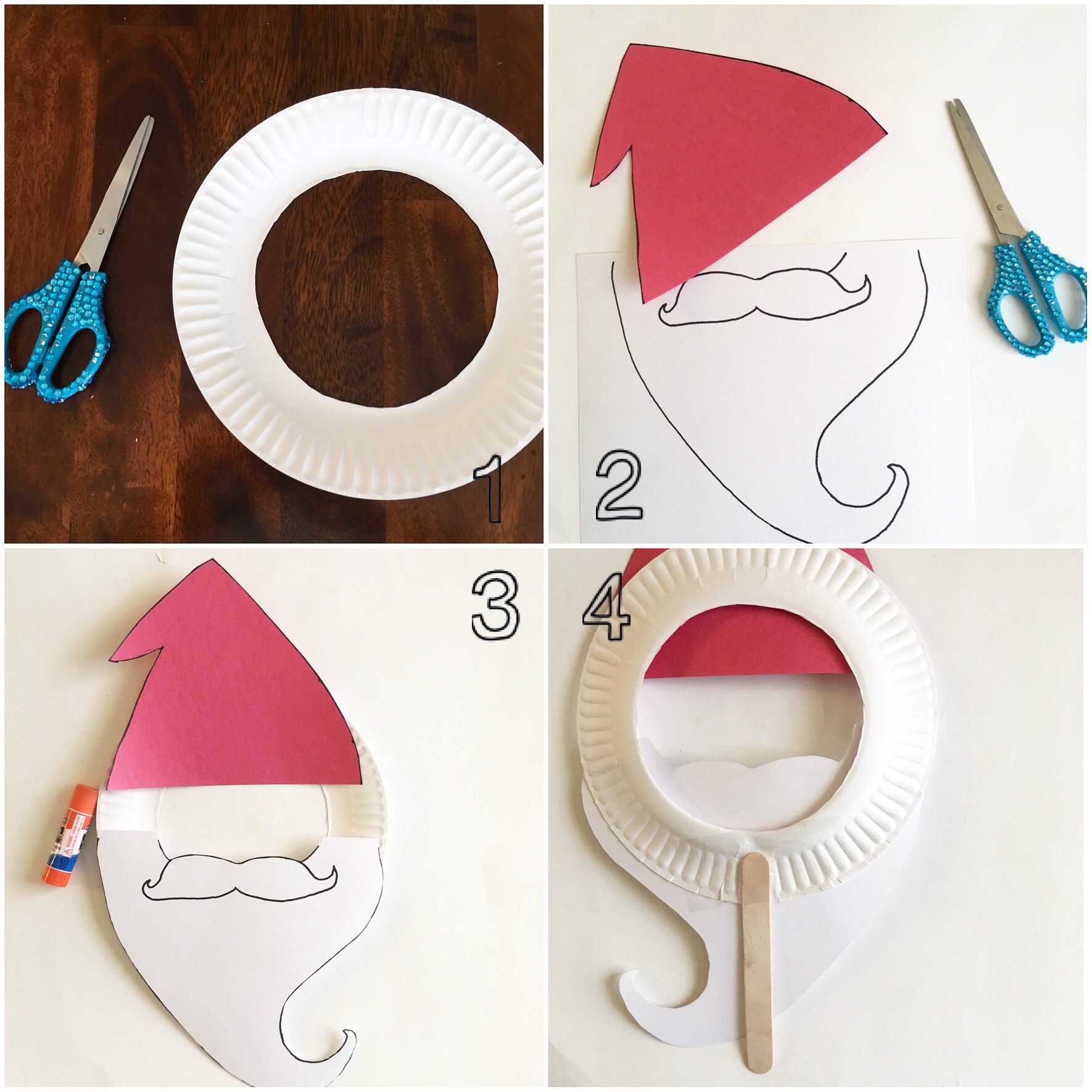 Cut the center of the plate out to create a hollow circle in the middle.
Print out the hat and beard template then, using scissors, cut them out. I would suggest printing the hat directly onto red construction paper and the beard onto white card stock.
Using a strong gluestick (or other type of glue), glue the hat and beard onto the cut paper plate leaving an opening for your child's eyes and nose to show through.
After the glue has dried, use clear packing tape to tape the large craft stick to the back of your plate.  Put it low enough not he bottom that the bottom of the stick pokes out just below the beard for little hands to grasp.
If you give this Beyond the Book activity a try I'd love to hear how it goes! Share it on Instagram using hashtag #beyondthebook (I'm on Instagram as @book.nerd.mommy) or even just comment here with your thoughts. It would make my day! Or to simply save for later pin the image below.